CULTURE: The best onions are grown in full sun and fertile soils that are very rich in organic matter – but soil must also be well-drained (no standing water after rains). We grow our specialty onions ready to be transplanted from their cell packs directly into the garden. Our cell packs contain multiple onion plants, and can be planted, as is, about 6" apart in rows 12" apart.
Onions should be planted early in April thru May. Onions make vegetative growth until days start to shorten in early July when bulbs start to swell. The larger the tops – the larger the bulbs will be. Fertilize every 2 weeks with our organic fertilizer to improve production.
HARVEST: Onions are mature when the leaves will lose their color, weaken at the top of the bulb and flop over. Let most of your onion tops fall over by themselves – maybe 80% or 90% of them – then bend over the rest of the tops. Once they're down, leave the bulbs in the ground for another 10 days to two weeks to mature fully. It's not good to leave the onions in the ground for longer than two weeks after the tops die because they become open to organisms that can cause rot in storage, or they might even start growing again.
Pull your onions up on a sunny day if you can, then let them dry out in the sun for another day or so. This drying kills the root system at the bottom of each bulb. The roots will be like little brittle wires when they're dry.
Picking the right day to pull the onions can determine how well the onions will keep. If you harvest them after some rainy weather they'll have a lot more moisture in them and won't dry out as well.
SETS OR TRANSPLANTS: Planting sets is easier, quicker and cheaper but varieties are limited to a few storage varieties. Storage varieties like Patterson or Prince, which are only grown from transplants are much larger size. Sweet onions like Candy and Superstar can only be grown from transplants and do not sore as well.
Onion Sets
Onions Sets can be planted up to mid-May for storage onions – or later for harvesting as "green onions". Simply press into the soil (pointy side up) with the top of bulb at soil line. Smaller sets should be used since sets that are too large – usually over 1 inch — will produce flowering onions and poor yields.
Transplant Varieties
Green Onions
Green onions can be planted early for continued harvest or 2 or 3 plantings can be made for harvesting the entire onions. We cut down green onions about every 2 or 3 weeks during the summer. Fertilize every 2 weeks with our organic fertilizer to improve production.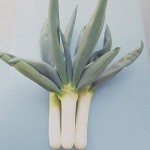 Shimonita
60 days
Especially popular in Japan, this novel salad onion has a short, stout stature and remarkably sweet flavor. Its tubular foliage is fleshy and tender with a delicious, mild flavor. Eventually, Shimonita will develop a leek-sized, thick stalk at maturity. The perfect finishing touch to a steaming bowl of brothy soup.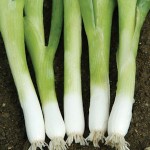 Nabechan (F1)
60 days
Better flavor than other bunching onions. Sweeter, more complex flavor. Upright plants with uniform, thick shafts and no bulbing. Nabechan is a traditional Japanese variety grown for its high quality.
Sweet Onions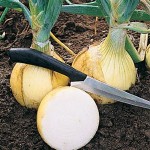 Ailsa Craig Exhibition
110 days
Huge, mild yellow onions. Long-time favorite of British gardeners who grow show-size onions. Ailsa Craig has a distinct advantage over regular Spanish varieties in earliness and cool weather tolerance. Short-term storage into early winter.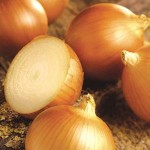 Milestone Onion
105-110 days
A landmark for the onion patch! Milestone offers a premium, sweet flavor along with excellent storability in an early maturing onion. This firm, sweet, yellow onion with brown skin grows large, perfectly formed, globe shaped bulbs with single centers. Tasty and versatile, it's superb for both fresh eating and cooking.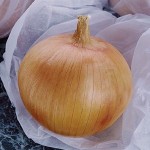 Candy
110 days
Widely adapted, sweet onion. Slightly flattened yellow onion has potential for large size, especially when sown for overwintering in its optimum 33°-40° latitude range. Think of it as a Walla Walla type for growing farther south.Patterson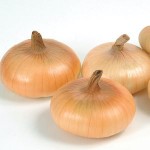 Gold Coin
80 days
Very flat, yellow. Matures to a medium-small, yellow cipollini onion, avg. 1 1/2-3″" diam. x 3/4-1″" depth. Pungent and sweet. Stores well. For bunching or braiding. Deliciously sweet when cooked."
Storage Onions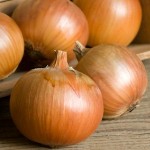 Patterson
104 days
Extremely long storage yellow onion. Large, blocky bulbs with dark yellow skin and thin necks that dry quickly.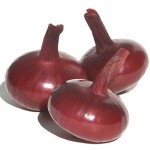 Red Marble (F1)
75 days
Small, flat, red cipollini with a thin neck. Red Marble's dark red color goes deep into the rings. Avg. 1 1/2-1 3/4″" diameter by 3/4-1″" depth. Hard, good storage variety."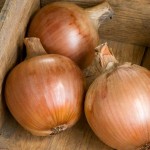 Pontiac
108 days
Large, yellow storage onion. Pontiac has very large size potential and strong, bronze-colored skins that protect the bulb well in storage. Thin necks dry down quickly. Intermediate resistance to fusarium basal rot and pink root.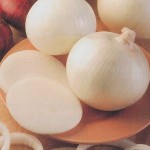 Onion Sierra Blanca
105 days
Big, mild white onions. Widely adapted and matures well anywhere in North America from spring sowing. Produces uniform, large, white-skinned onions with mild flavor and thick rings. Not for long storage.
Leeks
King Richard
With a more delicate and sweeter flavor than onions, leeks add a subtle touch to recipes without overpowering the other flavors that are present. Leeks also lend a creamy texture than onions when cooked.
King Richard is remarkable for size and earliness with excellent quality – in good soils and culture, stems can reach over a foot long. Can be harvested earlier for baby leeks – but if used this way plant more closely and thin to 6" apart.
Fresh leeks should be stored unwashed and untrimmed in the refrigerator, where they will keep fresh for between one and two weeks. Wrapping them loosely in a plastic bag will help them to retain moisture. Cooked leeks are highly perishable, and even when kept in the refrigerator, will only stay fresh for about two days. Leeks may be frozen after being blanched for two to three minutes, although they will lose some of their desirable taste and texture qualities. Leeks will keep in the freezer for about three months.
CULTURE: Beginning in late spring, plant 6"apart in rows 12-24 inches apart. Plant in holes 6 inches deep leaving tops 2" above the soil line. Do not firm soil – allow irrigation or rain to fill in the holes slowly. Fertilize every 2 weeks with our organic fertilizer to improve production. For long harvest, plant every few weeks.
FALL/WINTER CROP: Plant transplants about 2 months before frost.
Days to Maturity: 75 to mature size.
Shallots
Plant in early spring for late summer harvest of wonderful gourmet bulbs. Shallots have a mild taste that combines the flavor of a sweet onion with a touch of garlic. When you grow your own shallots, you will start to use them more in cooking and improve the flavor of many of your dishes.
STORAGE AND USES: If you have an abundance of shallots, store them as you would any allium in a cool, dry, dark place with plenty of air circulation. Knot them in clean pantyhose, hang from the ceiling in a dry garage, cellar or closet, and they can last up to 2 months (ours have lasted for several months). Or store in a hanging metal mesh basket. If they sprout, you can still use them. Remove the bitter green sprouts if you don't want a strong onion flavor. Many cooks choose to include the sprouts and use them much like chives.
Shallots may be chopped and frozen up to 3 months. However, when thawed, they will have the texture of a lightly sautéed shallot, so do not expect any crunch. This may actually be a time-saver in many recipes.
CULTURE: Plant 1 or 2 inches apart in rows 10-18" apart. Fertilize every 2 weeks with our organic fertilizer to improve production. Shallots are easy to grow, a gourmet garden plant – and expensive to buy at the stores.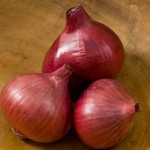 Camelot
110 days
Dark red shallot with excellent flavor. Red skin contrasts nicely with white interior. Uniform, teardrop-shaped bulbs will through the winter until April.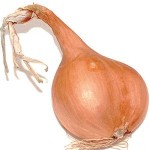 Ambition
120 days
A traditional globe-shaped, rust-colored shallot, but with a slightly higher shoulder. More delicate flavor like a French Shallot. Bulbs measure 1 1/2-2 inches across and have an ivory-white flesh. Once harvested, they'll store 60-90 days.